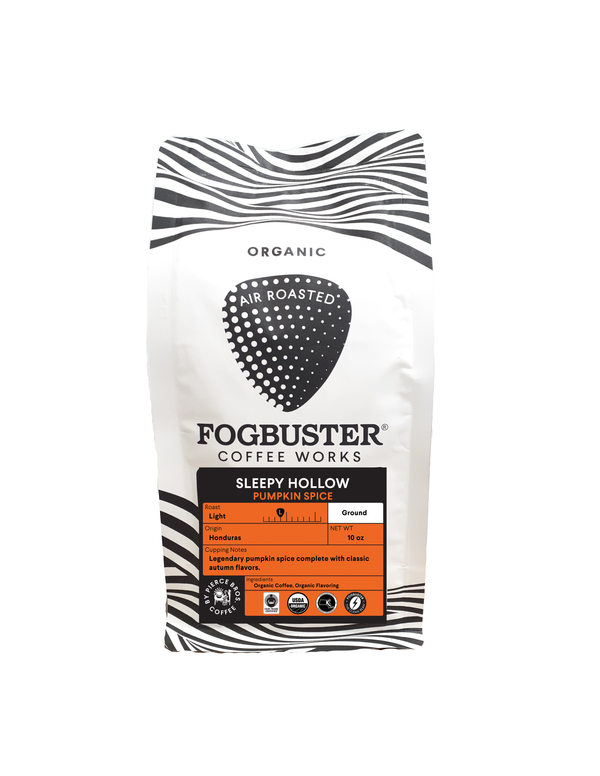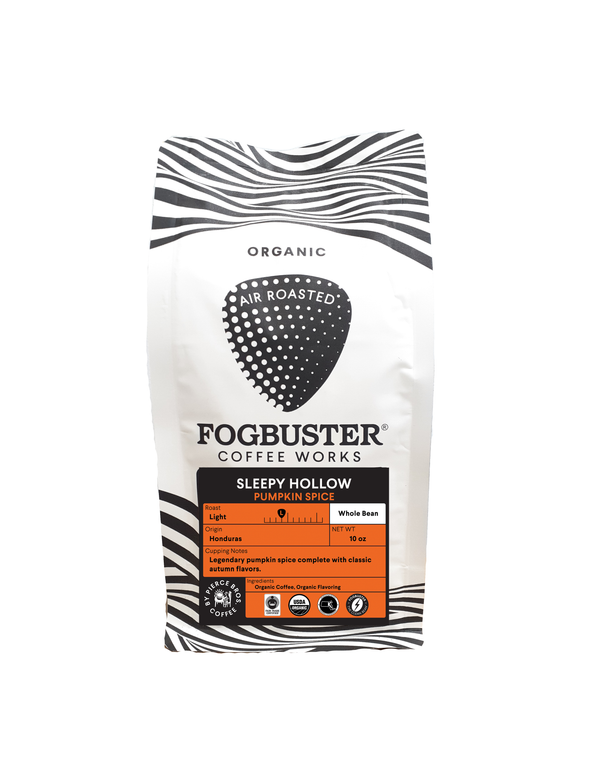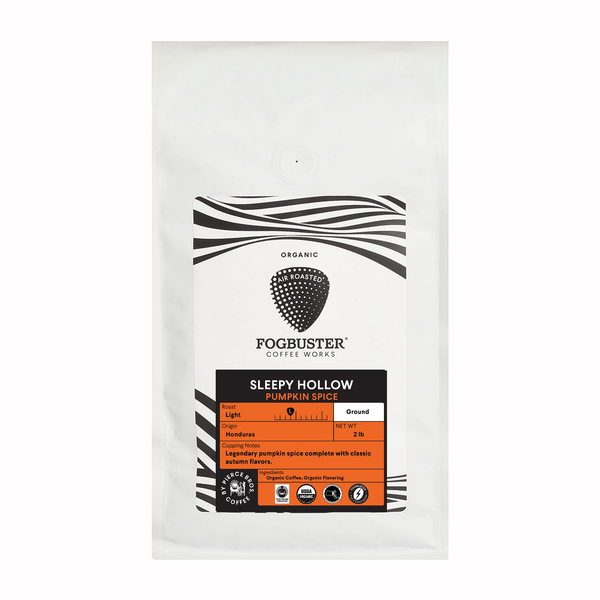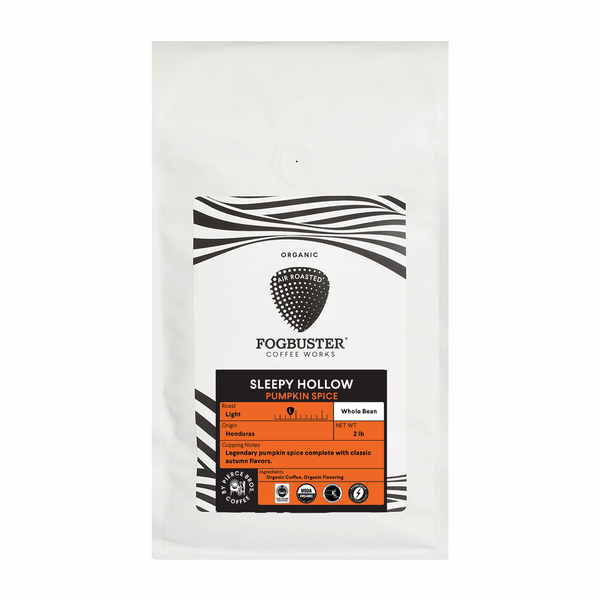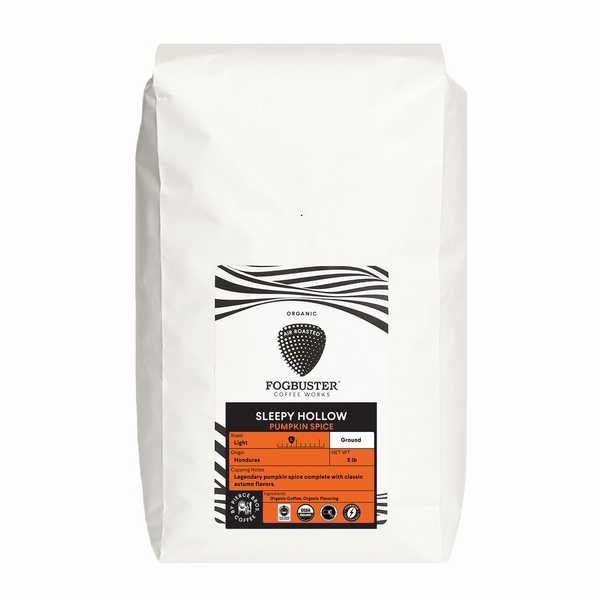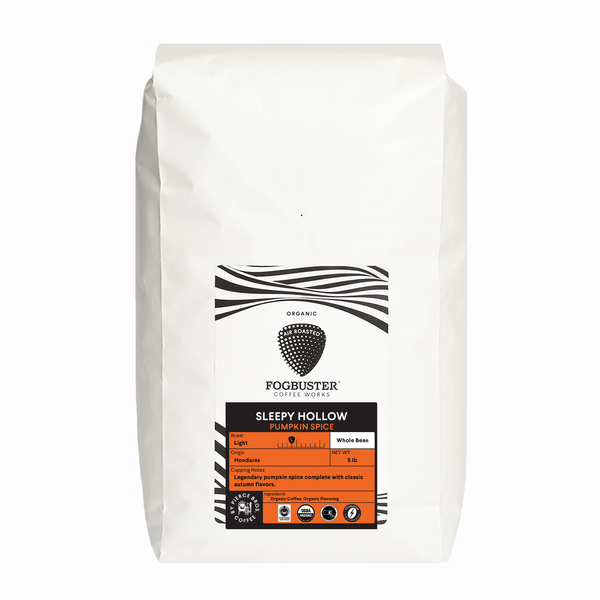 Sleepy Hollow (Pumpkin Spice)
Enjoy a bit of autumn throughout the year. Fresh pumpkin flavor enriches the smooth coffee blend, making it a great coffee for dessert, or any time of the day! 
Our air roasting technology removes the burnt by-products found in other coffees by separating the chaff from our top-grade green beans as they tumble around on a fluid bed of hot air. This ensures an even roast with a clean bean finish that we have fine-tuned over the years to create our signature coffee, Fogbuster. Using USDA Organic and Fair Trade USA certified green beans from around the world, we are proud to be part of the one percent of roasters using air roasting technology. True to our roots, Fogbuster Coffee Works continues to craft small batches of the highest-quality coffee; sourced ethically to support communities and our planet.
Cupping Notes: Sweet spicy cinnamon with a spiced pumpkin finish.
Origin: Honduras